Bio Leather
THE CONSCIOUS ALTERNATIVE TO LEATHER
PLANT THE MOVEMENT
LØCI is re-defining the eco-luxury sector once again with the introduction of its new Bio leather capsule, is a superior and conscious alternative to leather.
Featuring an innovative fusion of corn husk and recycled textile that is 63% bio-degradable, this 100% vegan material is as resistant and durable as leather while also reducing the environmental deforestation caused by cattle ranching for leather.

Join us in our mission in uniting style and purpose.
LØCI Bio Leather takes fashion to new frontiers.
LØCI Bio leather sneakers are taking women's vegan fashion to the next level.
This innovative semi-natural material constructed of 50% corn waste and recycled textile materials, not only looks great, but are more durable than commercial animal hide. The material is water resistant with an easy wipe clean surface, while its breathable lightweight nature, makes for the most comfortable pair of women's vegan sneakers you have worn.
Through innovation and education, we continue to break new ground.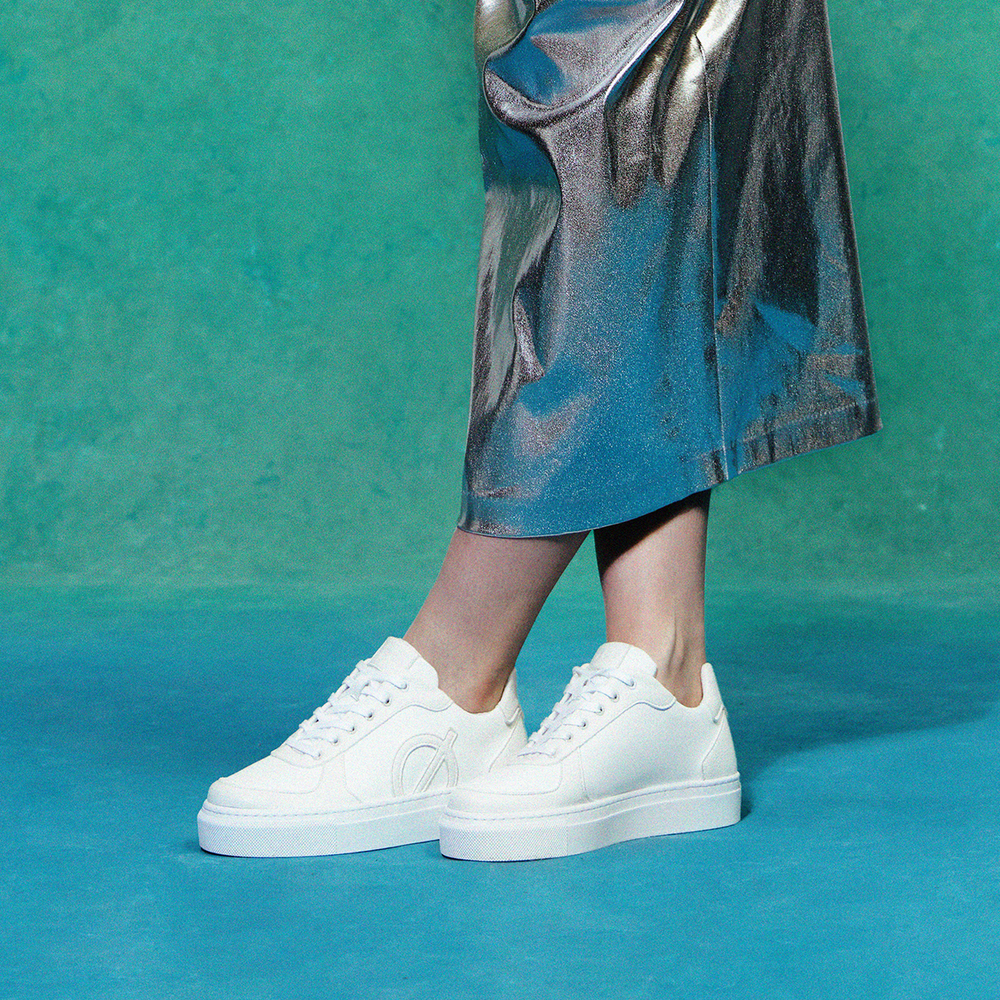 Introducing LØCI Bio Leather
Ditching animal hide in favor of a material with a positive impact is just one way this sneaker stands ahead of its competition when it comes to both style and purpose.

We are out to disrupt the norm and prove it's possible to produce a high-end product without compromising ethics. LØCI is a bold reminder that a sleek aesthetic does not have to come at the cost of environmental lose.
The women's vegan sneaker with a difference.