ZERO BULL. ZERO BULLSH*T.
We make great footwear that greatly reduces harm to animals or the planet. We only use entirely sustainable vegan materials and 100% recycled plastics to make our sneakers.
In the US alone, almost 70% of footwear uses some form of animal product in their manufacture.
We guarantee our products are totally animal free, from the sneaker to the packaging, giving you ultimate peace of mind.
Tread. Lighter.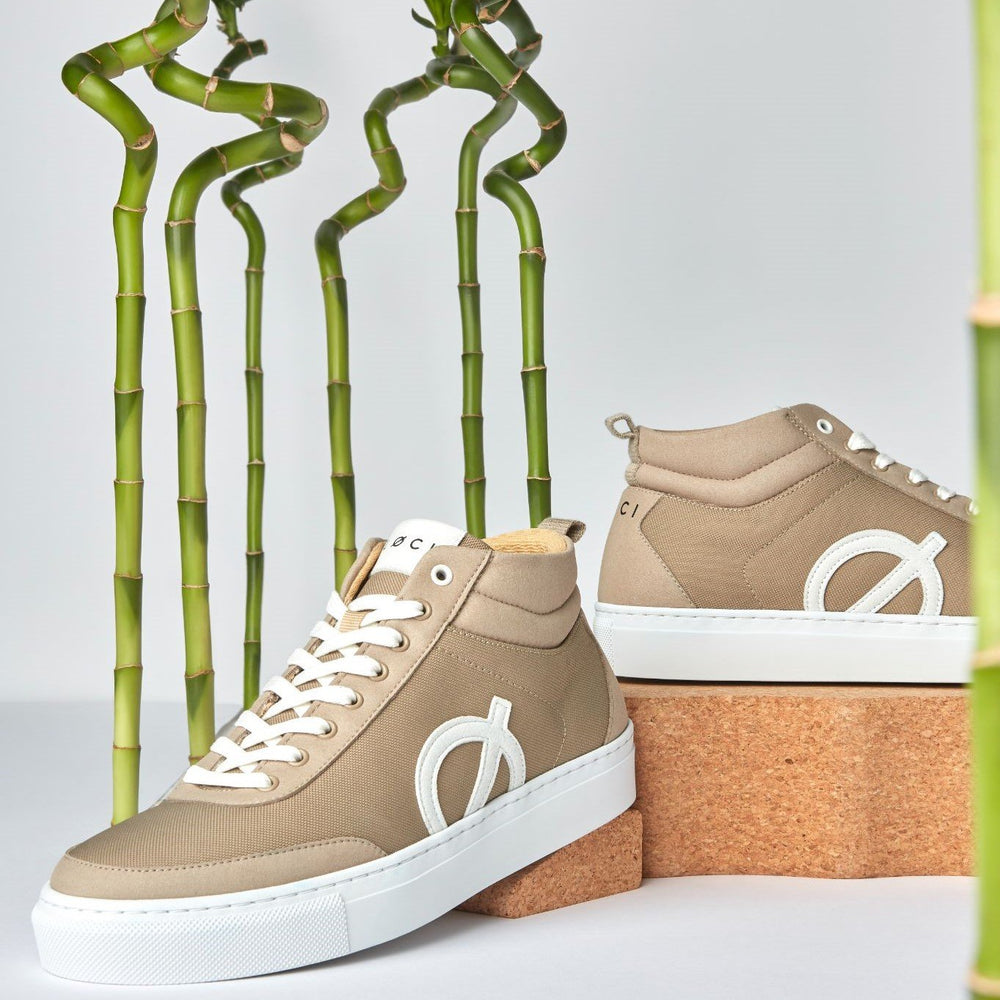 NATURAL. COMFORT.
Naturally elastic cork insoles provide both extreme comfort and ensure perfect weight distribution. Whilst cork midsoles mean less impact force and reduced joint stress.

Breathable bamboo mesh lining, selectively sourced to be odour-resistant and help prevent moisture build-up.

We also keep your conscience light using reusable, renewable and biodegradable materials whenever possible.

An example? Cork oak regenerates itself, after each peeling, the bark grows back. No tree is cut down or permanently damaged. What's more, a peeled cork tree binds more CO2 than an unpeeled tree. Win!
ALL DAY. EVERY DAY.
Carefully selected, high quality materials combined with unparalleled craftsmanship.
Designed to help you walk, skip and hop through your day. The perfect combination of style and comfort.
Jeans, chinos, shorts, suits we haven't yet found something that doesn't work with your eco-lux LØCI sneakers.

Speak without talking. Challenge everything to be better.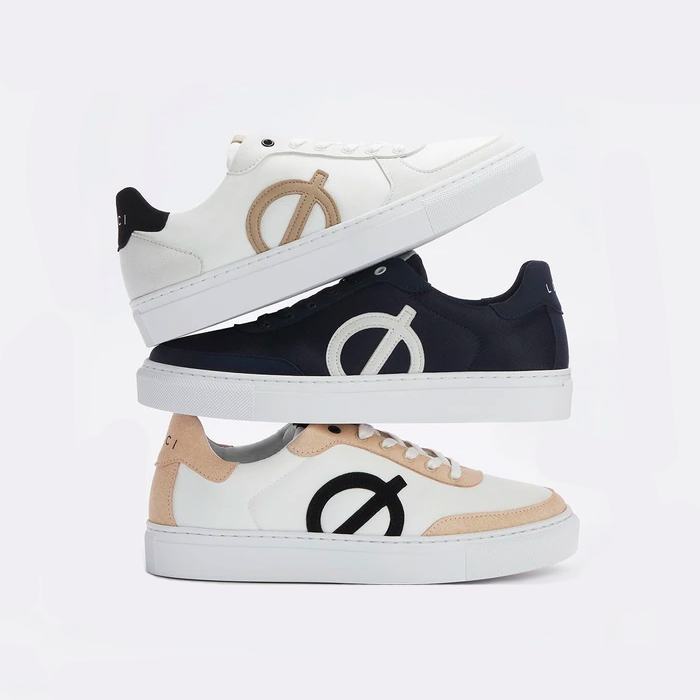 Water. Resistant.
No one likes to have wet feet.
At LØCI we use a special nanotechnology coating to all our shoes creating an ultra protective barrier to water.
What does that mean? It means that you can watch it roll right off. Water won't be ruining your day.
Keep your feet dryer for longer. We are confident you'll be gliding over puddles, you control the weather.
ECO. LOGICAL.
It all started with a question. How could we build the best possible LØCI?
100% vegan sneaker. 100% recycled packaging. A verticle supply chain, ensuring we don't produce more shoes than we need.
Combining styles and sustainability to deliver an eco-lux experince like no other. A focus on bringing ethics and principle to the table even when it doesn't make economic sense.
Ultimately it's about premium product and beyond.